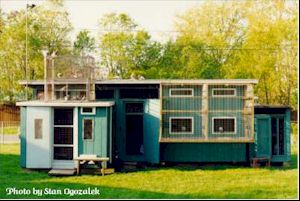 Stan has been "doing" tipplers for a very long time. We are very glad to have him in the tippler sport. His loft is seen here as a credit to a "dedicated to traditional" type of loft as the photos below reveal.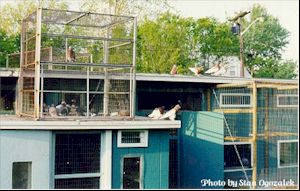 As we know, droppers are very important. Here pictured are Old Saddle Muff Tumblers used as droppers adjacent to the training box & trap. Notice the young tipplers inside the box getting used to the surrounding area and roof-top. A dropper is inside with them as well..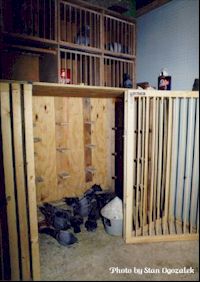 Here is an excellent view of kit boxes that come in single version and group kit-boxes. In the single version type, the birds can look out but not see each other while they are "resting." They see each other only after they're in the air.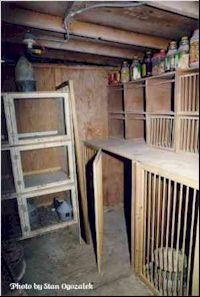 Here is another view of kit box area. Notice the additional boxes on the left. These can be used for very young birds being weaned. The bottles contain Stan's small seeds used in the "feed-up" prior to competition day.