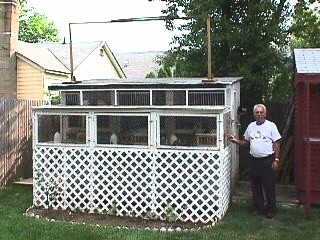 Joe Russo in front of his flying loft. He flys mainly Lovatts but has a bit of Sheffield, & Shannon blood.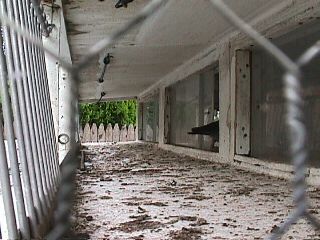 A view of the "transitory section" in which the birds enter the loft on the left and once in this section they will enter their appropriate section by passing through the only open door. Notice the tail of one bird who is entering the loft.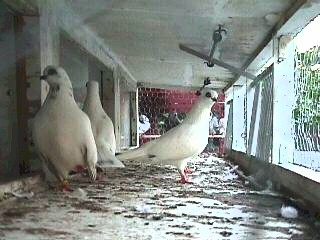 The droppers are in the passageway. The elastic stretchies on the ceiling hold open the bars when dropping so that the droppers don't trap themselves when the tipplers have not yet dropped.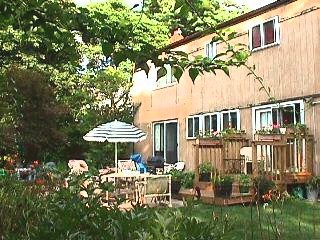 Here is a look from the loft the house. It shows the overall appearance of the backyard from the "timer's" point of view. Maria can really cook some great Italian food!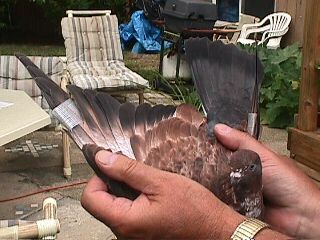 Here's a young bird with some tape on the primary flights to hinder the bird from striking up too early.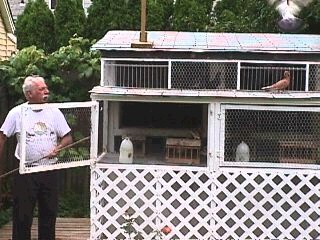 Here the birds have been in this forward compartment and now the birds are being sent out by merely opening the door from the front. A stick is used to coax out.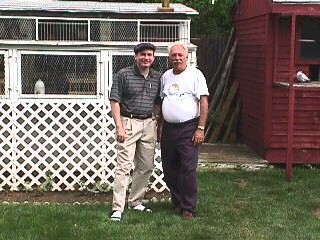 Two flyers. One dream.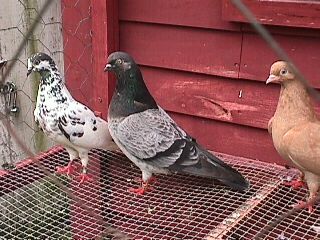 Some more of Joe's breeders. They are beautiful birds.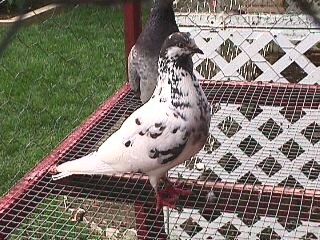 A beautiful mottle in the breeding pen.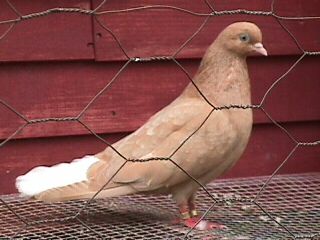 One of Joe's beautiful breeders.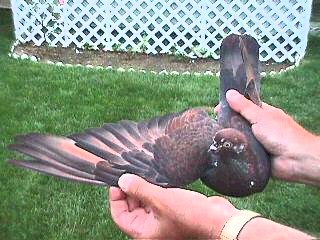 One of Joe's Breeders. Yes this is a bronze tippler but not a "bronzie". This tippler is bronze all over.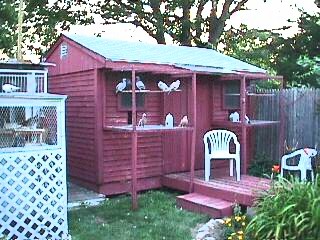 A look at the loft of the Breeder section.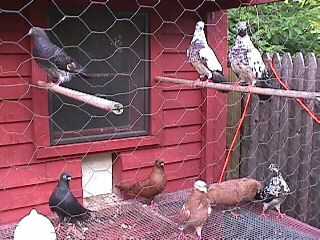 A view of the breeders.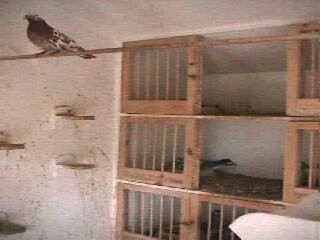 A view of the breeding boxes inside the "red" breeding section.